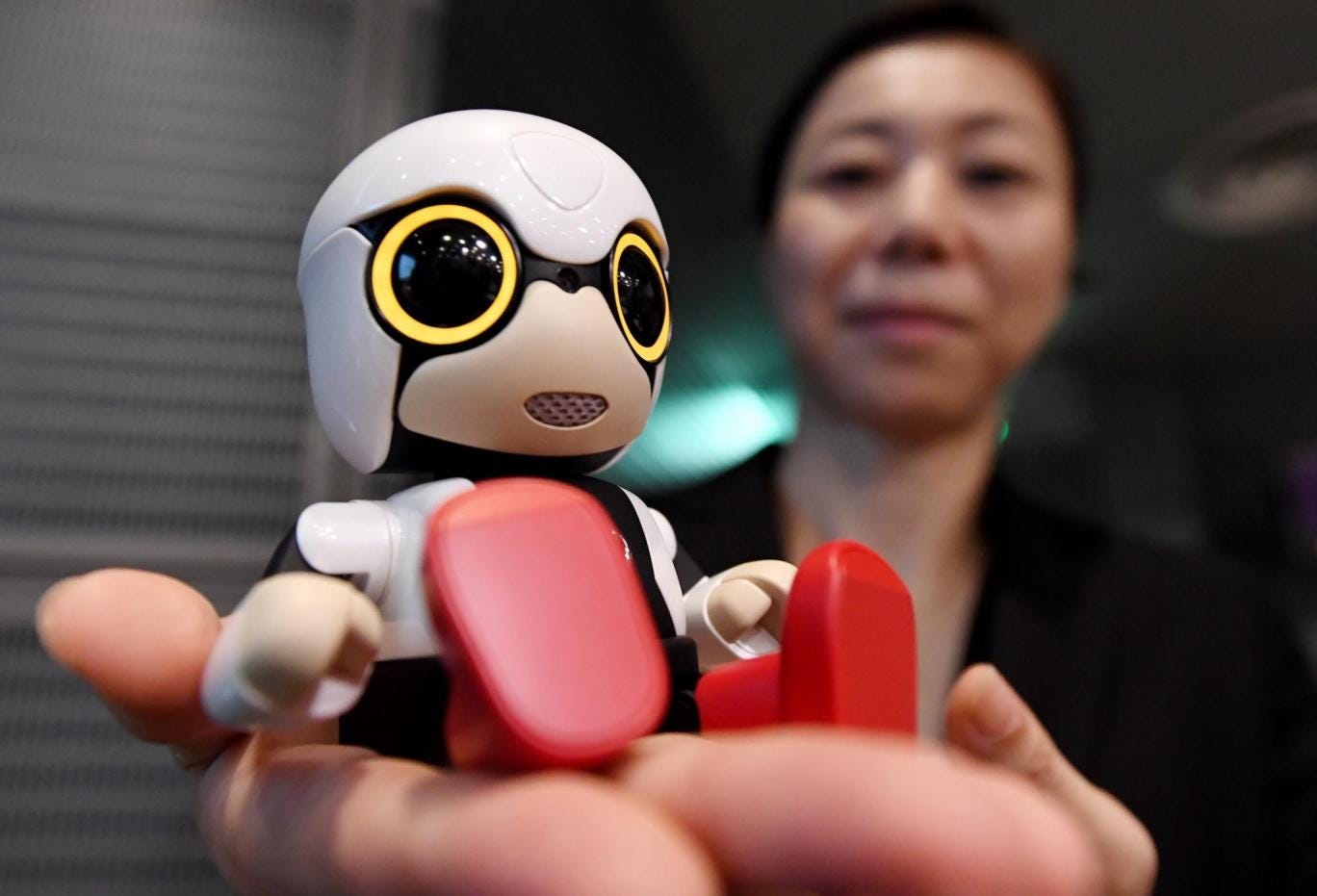 Toyota has created a tiny robot baby that it hopes can make lonely people more happy.
The company's Kirobo Mini is meant to help provide a companion. It looks like a baby – and could even serve that purpose for people in Japan, where it will be sold and where falling birth rates mean there are fewer and fewer children.
The little robot is four inches tall, speaks like a baby and will cost £300 when it goes on sale. It is a small version of the original Kirobo robot – which had a lot more capabilities and was sent into space in 2013.
The company said explicitly that this time the robot had been made purely to help with the emotions of the people who own it.
"Toyota has been making cars that have a lot of valuable uses," said Fuminori Kataoka, the general manager who looks after the project. "But this time we're just pushing emotional value."
The robot had been developed precisely to be cute and to resemble a baby, the company said.
"He wobbles a bit, and this is meant to emulate a seated baby, which hasn't fully developed the skills to balance itself," Mr Kataoka said. "This vulnerability is meant to invoke an emotional connection."
The little robot includes a camera, microphone and a Bluetooth connection. It uses that to connect to the smartphone that makes it work, alongside a small subscription fee.
The Kirobo Mini joins a growing market for companion robots. Those companions are just one way for companies and authorities to get people more familiar with robots in general – which are likely to become a central part of Japan's economy, as birth rates drop and immigration is discouraged, meaning that automated workers might have to take up some of the slack.
As such, Toyota sees the Kirobo Mini as a way of working towards more advanced robots. Those will include the same sort of artificial intelligence that Toyota is working on to drive its autonomous cars, and might eventually be able to understand human emotions.